Filter by Category
Grades PreK-K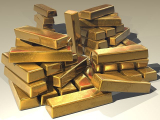 The Case of the Missing Treasure!
with Dani Dulli

Jan 18, 2018 at 9 am
Needed! Our youngest Crime Scene Investigators are needed to investigate the case of the missing treasure. Using basic forensic science, students will analyze the evidence such as fingerprints and documents to determine who committed the crime. This is a great way for students to learn basic science techniques in a fun hands-on activity.
Pre-K-K
What Makes Your Heart Tick?
with Dani Dulli

Feb 15, 2018 at 9 am
We'll introduce the students to the basic parts and function of the circulatory system, concentrating on the heart. We'll learn what the heart truly looks like, create a model, and find out what makes up blood. Students will begin learning more about their bodies and what makes them so incredible.
Pre-K-K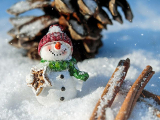 Winter Wonderland
with Dani Dulli

Dec 14, 2017 at 9 am
Walk into a Winter Wonderland at the lab! We'll explore winter weather, arctic animals, create art, and more with fun hands-on experiments and activities. Students will be able to explain why we have winter and enjoy this chilly season. This will be a great way to introduce preschool children to science and a laboratory.
Grades PreK-K